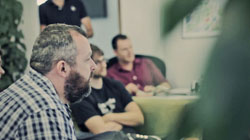 With so many in-home agencies sprouting in every corner, it would be hard to choose which one is right for you.
However, Chavera Home Care makes things easier for you! You do not need to look far because the in-home agency you are looking for is already here! We are passionate about providing the best non-medical in home service. Chavera Home Care is committed to serving our neighbors and friends with extremely affordable and competitive rates.
Chavera Home Care has caregivers who are experienced in their field. They are certified, licensed and insured.
Chavera Home Care offers specialized home care plan in collaboration of your private physician and of course, you! We let you participate in the decision making since we are doing everything for your own wellness. We help you feel in charge at home as we do not dictate you on what to do.
Chavera Home Care has services available anytime of the day, and anywhere within the area we cover. Call us anytime, and we will deliver assistance right away!
Unlike the other in-home companies, Chavera Home Care truly embodies patient convenience as we have convenient payment options with service rates at reasonable costs. We monitor the performance of all our caregivers with surprise in home audits and as we hear your feedback.
Choose us because we stand above the rest. We help you. We serve you. We care for you. Chavera Home Care is at your service all the time! Call (417) 695-3016 now!